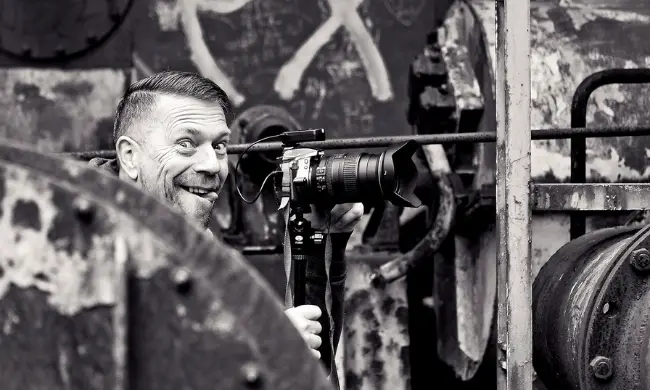 If photography is your passion and you want to use your camera to earn then this article has 22 unusual ideas for you to explore for your future photography business. Plus 2 sister articles with more ideas for jobs and the more well-known photography careers.

There are all types of photography business ideas that you may not have even thought of.  There are also many photography jobs if you prefer not to be self-employed. This has been covered in a series of 3 articles because there are so many amazing opportunities for you as a photographer to explore.

Whether you love landscape photography or photographing people or looking for something a little bit different there are all kinds of photography industries that you can enter into. It may be that you can combine another interesting hobby with your photography and create something truly unique that you can share with the world.
22 Photography Business Ideas That You Probably Haven't Thought Of
Series of 3 Articlces
Photography Business Ideas — Not Usually Thought Of
Popular Photography Business Ideas
Note: These photography business ideas and job ideas have been split into a series of 3 because there are so many of them. I have endeavored to keep those that are mostly freelance or business idea separate from those to do jobs as well as those that are more unusual separate from the popular once. Please note however that quite often these are interchangeable.
Drone Photography (Aerial Photography)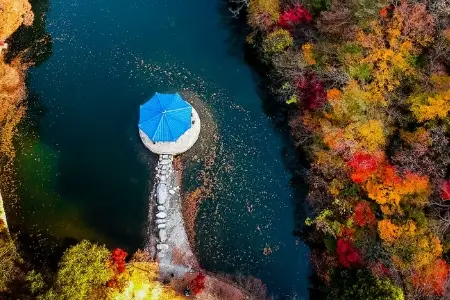 Drone photography is becoming quite popular. It also offers lots of opportunities for photographers. The possibilities are endless. People may want to photograph their house for their own pleasure or to sell. There may be sports events that people want you to photograph. Tourist industry businesses will want aerial views of their business or the local area. There are lots of other opportunities besides those mentioned.

One of the main issues in drone photography is that the rules are sketchy at best. As it's in a fairly new area they still need to be established. For example in the USA licenses are required while at the moment in the UK they are not. Although this may be subject to change after the events at the large airports with drones. In addition, there are certain areas that you can and cannot fly.

It is very likely that drone photography will be coupled with another type of still life photography or video photography. This means that you may find yourself needing to have several skill sets.

You can use drone photography as a freelance photographer or as an employee.
Real Estate Photography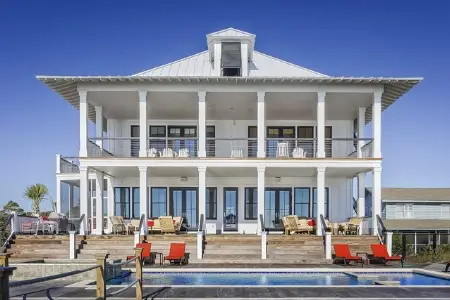 Some companies employ or hire photographers to take amazing shots of their real estate. This is usually for the more high-end real estate or real estate companies.
As a real estate photographer, you need to be able to work with your client to get the best interior and exterior photographs of their properties. This may require some negotiating abilities as what you consider to be a good photograph and what your client considers can vary greatly.
For example, you may think that the garage looks better with a car in it and your client thinks that the car should be removed. You will need to work with your client to see if you can get them to change their mind and in the event that they do not make the best of a bad job.

Being a real estate photographer will mean traveling around a great deal in the car to find your locations. You will need to be able to take excellent photos still life interiors and landscape.

In addition, you can find yourself having to take aerial shots and video.

Not only is a high level of photography vital but also have the ability to work with people and have a love of property and interiors.
Become a Photo Blogger
A photo blogger uses their photos as a primary method to tell their story on a blog.  They also back this up with writing.

To be a photo blogger you need to be willing not only to take photos and to write but also to work with a computer, the internet and websites on a regular basis. As a photo blogger, you need to create and understand social media and search engine optimization etc.

There are several methods of making money doing this. You can sell your photos, sell your space on your website, and use other online marketing methods at your disposal.

Top photo blogger websites are worth between $20 to $44,000 and some bring in $4,000 a month.
Photography Course Creator
All types of photographers can become photography course creators. As you will be an expert in your own specific area of photography you can create courses and books on this specific area.

Types of courses that you can create:
Online E-courses.
Traditional face-to-face courses in a studio or college.
Courses for tours.
As a photography course creator in addition to your photography skills, you will need to be able to breakdown and explain the process of photography in a clear and concise manner. This must be in a way that different people can understand it.  How you do this will depend on the type of course that you are creating.

For example, if you're creating an online course everything will have to be explained upfront from beginning to end. It's very likely that you will need to do this using not only your camera but video and writing as well. In fact, most of these courses are primarily video-based. In addition to this, there can be a requirement for questions and answers.

For the traditional face-to-face photography you will need to be able to explain to in-class students the photographic process using slides, writing, bullet points, etc.

If you are out in the field then the type, of course, will be different. As this will be hands-on it's more likely that it will be more fluid. You will need to combine this with teaching as well.

As a course creator, you need to be organized, have great attention to detail and be able to break down the photographic process into smaller understandable pieces.
Pet Photography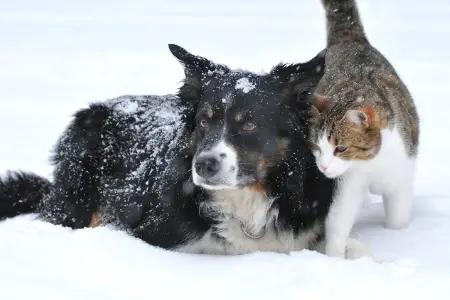 If you love animals pet photography is a great choice of career. You can specialize in a specific type of pet like a cat, dog or horse for example. Or you can be can take photos of all different types of pets.

To be a pet photographer you need to not only be great with photography but also with all types of animals. You'll be working with them on a regular basis and need to get the best from them to get great photos.
You need a lot of patience when dealing with animals because they won't always want to do what you want them to. It takes skill patience and practice to bring forward the animals personality in a photo.

You can work as a freelance or as a paid photographer. If you're self-employed you need to get a good client base together and promote yourself both on and offline.

While you don't need to have a professional qualification you do need to have exemplary photographic skills.  You also need to work on the computer and have photo editing skills.
Photography Tour Guide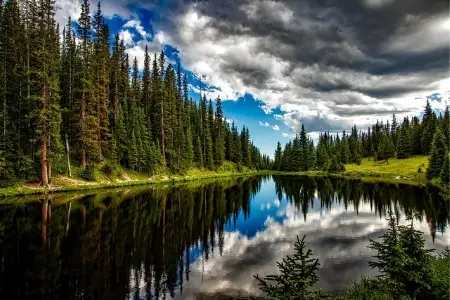 If you love to travel and enjoy adventure and you love photography this might be the perfect career for you. You get to travel to different locations or explore a location that is special to you. You get to take pictures and help other people to take the pictures and see the area as well.
As a photography tour guide, you will guide your clients on various types of photography tours. Your job is to make sure that they are safe, happy and explore the area and get the best photo opportunities. There are all types of tours that you can do. With everything from city tours to classical location tours, towards historical and landscape or even adventure tours.

Tour photographers can be required to be a full tutor during the tour.

You can work for yourself as a freelance photographer guide by creating your own tours and taking small groups as part of your other business activities. Or you might prefer to work for a tour company.

You need to be good with people an excellent photographer and know the area well.
Music Tour Photographer
Tour photographers go on tour with musicians and take photographs of their events and activities.

As a tour photographer, you need to be highly flexible and deal with changing situations as you will not have the convenience of 1 office you will be and different locations throughout the tour.

You will have to shoot your photos in difficult situations. This will range in things such as stage lighting, changeable situations, movement, etc. You'll also have to be proficient in portraiture.

Requirements
You have to be very efficient and work quickly. You will be working constantly and the hours will be fairly unsociable. You'll be expected to work even when the group or artist is off stage.

A music tour photographer needs to love music, photography, and people.  The usual formal qualifications are not required, just an outstanding ability as a photographer or a willingness to learn as a trainee.
School Portrait Photographer
School portrait photographers are primarily responsible for taking pictures each year of school children. They can also be responsible for taking pictures of proms at photographic events.

School portrait photographers can either be self-employed or employed. Read more on how to become a school portrait photographer.
Photo Editor
As a photo editor, you will be responsible for selecting for photos, editing them, putting them in the correct position and publishing them.

Lots of different firms require photo editors. These include school photography firms, magazines and newspapers. Web designers and websites may also require photo editors.

You'll be familiar with all of the editing on Photoshop such as sharpening your photos, getting the correct white balance, and color correcting, cropping the photos to the best view, etc.

A photo editor may only edit photos or they may also be responsible for taking them from time to time.
Macro Photography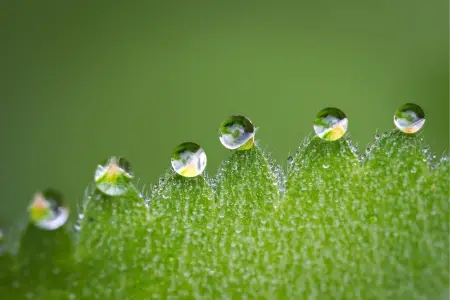 Macro photography is really close up pictures of either very small objects or detailed pictures parts of a larger object. These are usually taken with a specialist camera lens that allows you to get in close. So, it would be taking a picture of an insect, for example, or say the stamen of a flower.

A macro photographer is a specialist in this type of photography.  As a macro photographer, you can fit into it almost any other type of photography industry. You could be taking pictures of insects or close-ups of jewelry etc. Or you may even work in the medical profession or the police. There's a lot of scope for the macro photographer. You mostly tend to use your macro photography in combination with your normal photography.

Requirements

As a macro photographer, you need to be proficient with the use of these specialist lenses and the type of photography that you're going in to.

Most macro photographers will have taken a degree course in general photography. You will have also taken the specialist courses within that to do with macro photography.
For more on macro photography please see the article on making money with macro photography.
Interior Photographer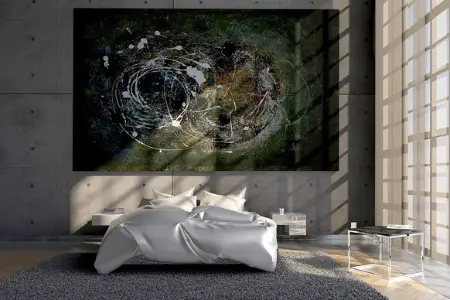 A freelance interior photographer can be responsible for taking photos of the interiors of luxury homes. This can either be for real estate agents or glossy magazines.

You may also be required to do some staging and edit and retouch the photographs.

Requirements
As an interior photographer, you will have a proven track record in photography and also an exemplary portfolio of interiors.  
Auctioneer Photographer
Responsible for photographing the items to be auctioned. You may also have other responsibilities that include the cataloging of the items And even all aspects of the auction.
The Street Photographer
Street photographers take candid pictures of people going about their daily business in the towns and cities.

A street photographer will most likely be purely freelance working for themselves.  It's one of the harder areas of photography to make a full-time living in. Often street photographers will do street photography more as a promotion for the other photography elements of their business. However, there are several ways you can make money from street photography.

You can use your street photographs in the same way that other photographers would in stock photography, blogging items for sale, etc. You may also be lucky and get the chance to do some advertising or marketing campaigns and possibly some commercial work.
Digital printing – Physical Shop
You may want to work with photography rather than being a photographer. In which case, digital printing might be the choice for you. You can either do this as a full-time employee or you can work online selling your own work on physical products.

Requirements
To become a digital printer you need to have good hand-eye coordination and to be able to work as part of a team. You also need to be comfortable working with computers.

You don't need to have any formal qualifications and you can often get work in a print shop to gain experience.
Astronomy Photographer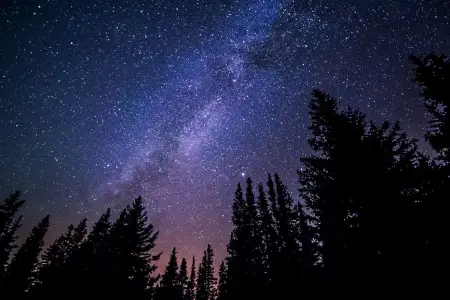 Astrophotography is a highly specialized form of photography. As an astrophotographer, you will be expected to be able to use very specialized equipment to take pictures of the planets the stars comets etc.

One of the major considerations of being an astronomy photographer is that you need to be somewhere where the night sky is both clear and dark. While you can observe the night sky from your backyard or in a city it is not the ideal location. There is too much light pollution in cities for example.

Most astronomy photographers are freelance photographers rather than working as paid employees.

Requirements
As an astrophotographer you will need to be familiar with the range of equipment and lenses that are needed to take pictures of the different aspects of space.

You also need an in-depth knowledge of astronomy.

You will need to be comfortable working by yourself or as a small group often in very remote locations and in the dark.
You need to be flexible as you'll also need to be willing to travel to different locations.
Baby Photographer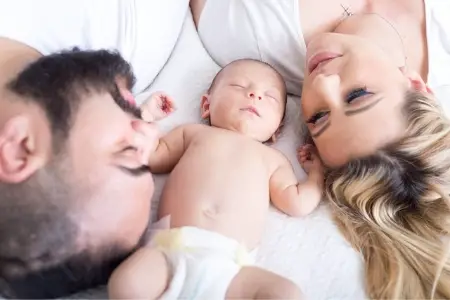 A baby photographer is a portrait photographer that specializes in taking photos of babies. This can be in your studio.  If the baby is over 6 months it may be in a nursery school, or you could actually be working in the hospital taking pictures of newborns.

As a baby photographer, you can either be employed or self-employed as a freelance photographer.

Requirements
You need to be an outstanding portrait photographer and love to work with babies. You also have to be good with people, have editing and business skills.
Documentary Photography
Documentary photographers document moments in time. They are responsible for capturing what is happening around them in our world.  This is not quite the same as working as a photojournalist although photojournalists do cover these issues. They do not necessarily cover what is in the news at the present moment. Rather they concentrate more on a main concern or series of events that happen in the world. In effect, they tell a story with their pictures. They are the fly on the wall or an eyewitness looking through the keyhole of the world and exposing it for what it really is in there of you.

Because we now have so much social media and news coverage there are fewer needs for documentary photographers. Even so some people do specialize in this area.

Within the area of this type of photography, there are sub niches that people concentrate on. For example, they may concentrate on deforestation or the ongoing issues of global warming etc.

To be a documentary photographer you have to be willing to go out there and sort out your subject. This is not a subject that you can control you have to be willing to watch the events unfold and to document them without interference.

This type of photography also requires you to undertake a great deal of research so that you are familiar with your subject.

Glamour Photographer
A glamour photographer shoots either single or multiple models of men or of women in poses. Glamour photography shots are suggestive and erotic rather than pornographic.
You can either work in the studio or in nature.  You will have outstanding portraiture abilities and ability to direct your subjects to get the best from them.

Photo Producer
It is the job of the photo producer to set up various different elements of a photoshoot. It's your responsibility to make sure that the shoot goes well and that the pictures that you get at the end are excellent. You can be responsible for all of the areas or just some of them. These can include setting up the shoot, directing the shoot and editing the photos etc. You may even be required to select which images are used.

Requirements
You need to have lots of experience in different areas. This can include websites, email, digital. You may also be required to have excellent writing skills and an exceptional ability to have attention to details.

You need to be able to be self-directed in your work and not need constant supervision and be willing to undertake tight deadlines.

Photography Book Designer
In spite of the digital age having your own book of photographs or photo album is still very popular. There can be many different reasons why someone might want one whether it be as a wedding album travel for example or maybe even for business purposes.

This is where the photography book to cider come as in. It's your job to create stunning photo albums for people.

This is not as easy as it sounds as you have to be highly creative with layout proficient with computers and printing skills and also good with people.

This is mostly freelance work and it's likely that the majority of your clients will come from the internet.

While you don't need any professional training it's necessary for you to be highly proficient with visual skills and abilities.

Fine Art Photography
If you love photography and art and you prefer experimental photographic to the normal type of photography than this maybe career for you. Rather than taking straightforward shots you can use this art form to envision your own imagery.

As a fine art photographer Your work can be for art galleries, offices, the interiors of homes, etc.

Requirements
As a fine art photographer you  need to have a degree in photography and in addition it's advisable to have courses in various arts and art history.

Ideally you will also have had experience and photographic industry as an intern or assistant.

You should be self-directed and not expect to action as you'll be working as a freelancer and therefore responsible for your own production of imagery.

Paparazzi Media Photographer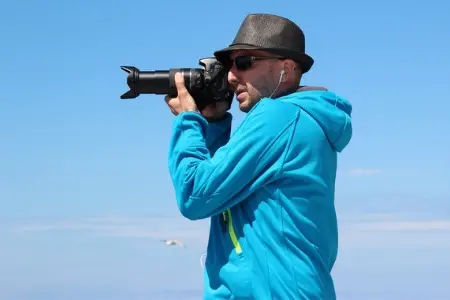 The controversial paparazzi media photographer whose job it is to snap celebrities, sports stars, TV stars or even politicians, etc. The aim is to get that unique shot no other paparazzi photographer has. Then to sell it.

You have to be very forceful and dogged in your determination to take the pictures and to be extremely proficient with your camera lenses as you're often being fast-moving situations that change quickly. You have to take shots of people when they don't want to be taken in places that you have no control over.

You have to be fairly forceful and dogged in your determination to take the pictures picture. To get that elusive unique picture you have to not only be determined but clever at seeking out opportunities and knowing where your target is.

While you don't need any formal qualifications to become a paparazzo for you do need the kind of temperament that suits the job.  You have to be good at making contact with people who can help you out and fairly ruthless in the pursuit of your picture. It's not an easy profession. You need to take your pictures and then sell them to either agencies or other media dealers. If you become successful the reward is an extremely good income.