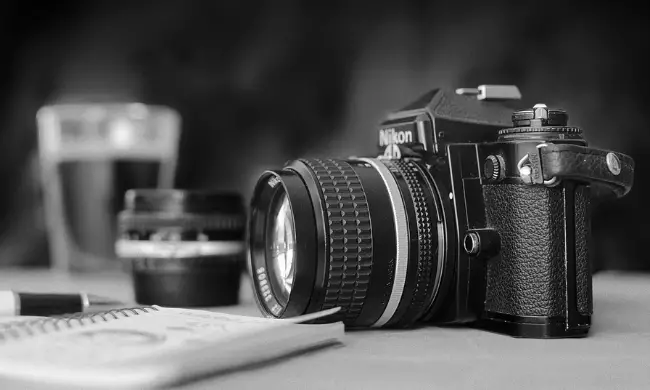 There are lots of photography job ideas that you can explore to find your ideal career path in photography. Over 3 articles we have covered as many as we can that give you a wide choice to explore your love of photography in your professional work life. These cover both jobs as in this article and also business ideas. Some can be either employed or self-employed depending on your preference.

Along with the sister articles of unusual photography businesses and also popular photography businesses and a comprehensive list of the different types of careers that you might like to do as a photographer. Below are the great photography job ideas. If you're interested in the other articles please check out our other articles links below.

Running your own business is not for everyone so below are included several fantastic photography job ideas that you can combine with other interests for an interesting and varied career.

10 Photography Job Ideas
Series of 3 Articles
Photography Business Ideas — Not Usually Thought Of
Photography Job Ideas — Employed Photography Jobs Instead of Freelance
Popular Photography Business Ideas – Coming Soon
Cruise Ship Photographer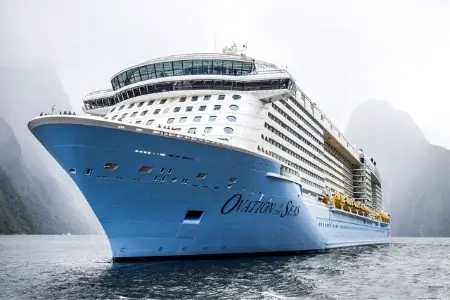 Cruise ship photographers are primarily responsible for photographing the passengers. They usually take pictures of the ship, of any events, and sometimes leisure pursuits, etc.

To be a cruise ship photographer you need to have a gregarious outgoing nature and be a team player as well as having the ability to work on your own if required under your own direction. You also need to love working with people and have a good sales ability as you need to sell those photos that you've just taken to the passengers.

You may also be required to take pictures of the interior of the ship and the exterior, some landscapes lifestyle and also some still life shots. Some companies will also expect you to be able to shoot video.

As you're on board a ship you will also be responsible for all the editing and post-processing and printing of the photos.

Entry Requirements

Entry requirements will vary from cruise company to cruise company. But for this job, your personal attributes are very important. You're also expected to have professional level photography skills and be able to use professional photography equipment.

In addition, some companies may ask you to be able to have fluent level English although you may not need English as your first language.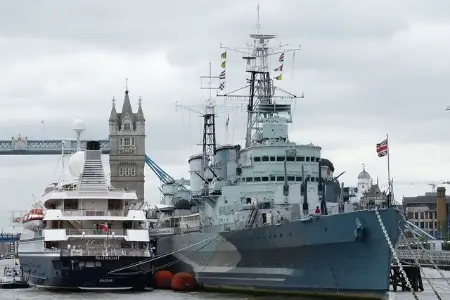 USA
You could become a photographer in the navy. Depending on which country you are in with depending on the types of photography jobs within your navy if you have one.

In the USA a navy photographer is also a communications' photographer they have a range of duties that include all aspects of photography including video, digital printing and graphics.

They are responsible for photographing navy events all over the world.

Are also responsible for writing and blogging and websites and research.

Entry Requirements
To become a navy photographer in the USA you have to have a high school diploma, good color vision and 20/20 vision (you can have glasses or contacts).

UK
The UK Royal Navy also have photographers that primarily used Canon cameras and some video. They are responsible for her taking photographs all over the world and this includes in combat situations. As their primary task is photography they are less likely to be directly involved in an actual physical conflict.

Entry Requirements

To become a Royal Naval photographer ideally you need an NVQ Level 3 in photography. You also need to have gone through all the Royal Navy training and be an RN or RM.

Australia

Australia is similar to the UK and us with navy photographers.

Selling Photography Gear Either Online or In a Shop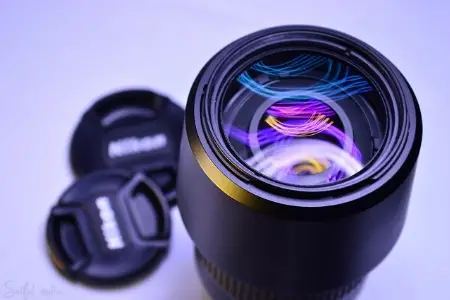 Another photography related job is selling photographic gear. With the event of digital, the local town photographers are fast becoming a thing of the past. Many have gone under. However, there are still photographic shops out there that do specialize in selling photography gear.

For this, you need an interest in photography and an understanding of or a willingness to learn how the gear works. As these shops are more specialized it's likely that people will come in looking for advice.

An alternative would be to set up your own website and to sell there online either directly or indirectly as an affiliate. (This is a self-employed business rather than a job).

The job requirements for these two jobs differ greatly.  The first one requires you to be customer oriented and be used to dealing with face-to-face sales, working in a shop environment in a team, working with tills, etc.

The second one requires you in addition to the above needs, to have excellent computer skills, the ability to create websites, to sell and the ability to write.
Photography Teacher
To teach photography and to inspire others to love the subject as much as you do. As a photography teacher, you will teach all aspects of photography, this includes the use of lenses, composition lighting, etc. It also includes processing and editing of photos using the latest technologies such as Photoshop software etc and teaching your student to have confidence in their photographic abilities.

There are all types of jobs that you can do as a photography teacher. You can teach children, college or university students. You can become a freelance photographer and teach your own clients. Or you can work in one of the other industries such as the travel industry and teach photography.

There are lots of opportunities for photography teachers. The types of requirements for the jobs will vary greatly depending on your chosen career path. For example, if you're teaching children you will not only need it photography but you may also require specific educational qualifications. For example, in the UK a PGCE qualification is required.

If you are already an established well-known photographer you may find that you do not need as many qualifications. This may depend on your country of origin.
War Correspondents Photographer/Photojournalist
War Correspondents and photojournalist who report on and take photos of wars around the world. This job is not for the faint-hearted. You need a calling and a heart to expose the world's news. It's highly volatile, exciting and very dangerous. According to Wikipedia over 153 Syrian Journalists were killed during the civil war and there is a list of all the journalists killed in different wars.  So if you are a seat of the pants' kind of person this job may be for you, but just be aware of the rewards and the dangers.

As a war correspondent, you'll be responsible for both the images and the writing of the story. Other than the fact that you will go to exciting and dangerous locations your job is essentially the same as it would be if you were a normal reporter. As such you'll be responsible for gathering information, doing all the background research, taking the pictures and reporting on them.

Requirements
You are required to hold a bachelor's degree A possibly even an MA. In addition to this, you will also be expected to have already had a lot of photojournalistic experience. Although this experience can be gained while you are at college. For full details of this position go to study.com
Medical/Clinical Photographer
As a clinical photographer, you're responsible for taking pictures of patients. This can be to help the doctors diagnose their illness. Or it can be to keep a record of the different stages of an illness or injury.

For example, you may be required to take pictures of dermatology, burns, and plastics, etc.

You will also be responsible for doing research and producing reports and patient care. Depending on where you work there might be different types of specialist knowledge and techniques needed.

The entry requirements for these types of jobs will vary. However, they are quite high.

You need exemplary technical skills in your photography. You need to know about the anatomy of the human body and will have good written and verbal communication skills. Be able to be self-directed and responsible and also work with a team.

Ideally, you already have experience working as a photographer And will have a photography qualification.

You can get graduate and postgraduate qualifications in clinical photography. However, you do not need this to enter some positions. For example, you can become a trainee and learn on the job if you already have some qualifications and experience and then improve upon them and get your degrees afterward.
Vehicle Photography Jobs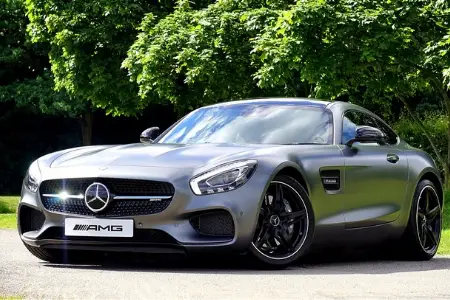 If cars & bikes are the vehicles of your passion and you love photography there are lots of jobs in this area.
You can specialize and things like motor sports to studio photography for commercial shots and everything between.

Requirements.
A love of cars and technical photographic expertise in your area.

Police Forensic Photographer
With the advent of the CSI programs on TV, anything to do for forensics has become hugely popular over the last few years. Police forensics photographers are responsible for taking the photos of crime scenes and the individual items of evidence that can make up a criminal case or accident.

Some of the things that you'll be expected to do are to be there during the coroner's examination of a body and to take pictures.

You will need to be able to use digital imaging for improving on small detailed pictures.

Attention to detail is paramount as you cannot afford to even overlook the smallest thing in a criminal case. You need to be able to accurately represent the scene that you are photographing in such a way that it's helpful to the police.

Requirements.
While there no specific educational or degree requirements for this job it is essential that you have good background knowledge of how the police work, Forensics, crime etc. A related degree can also help.

Archaeology Photographer
Photography is an essential part of Archaeology. This is because as an archaeologist you need to record everything that you do.  Photography is perfect for that.
As an archaeological photographer you be taking pictures of the artifacts, and the dig site etc. As well as your normal duties of digging, recording, and surveying, etc.

You could be required to take every type of photo from the most minuscule microscopic to huge landscapes or even aerial pictures.

With this type of work being a photographer is one aspect of it, however, you will also be expected to be able to take accurate data recordings, understand mapping, I'll be able to use geological survey equipment, etc.

You will need excellent communication skills both verbal and written and be willing to rough it as often archaeological digs require camping or backpacking, etc.
Scientific Photography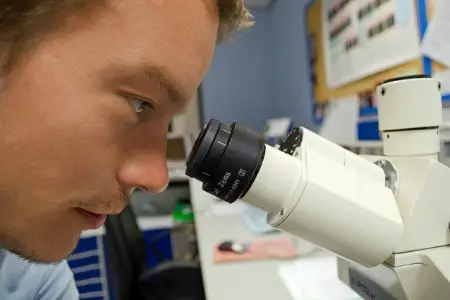 As a scientific photographer, your job is to take pictures of and to record is a medical or scientific data. You will use various different imaging techniques. For example thermal imaging, infrared or even ultraviolet.

Scientific photographers are usually employed rather than self-employed. Institutions such as universities, research, and the government or employ these types of photographers.

Requirements
In addition to your photography skills, you will need to be proficient in your area of science. This can include biology, medicine, chemistry or even engineering.

Scientific photographers usually have either a  BA in photography or a BSC in science. You need to have good attention to detail and patience.