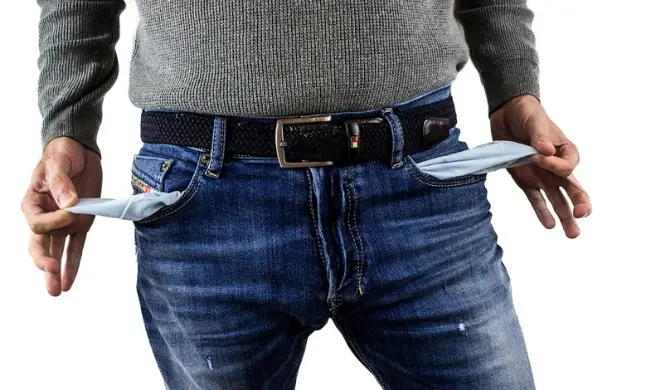 When you normally start a photography business it can cost you thousands. So if you don't have any money how do you start a photography business with no money? Is it even possible?

If you have nothing, no camera or equipment or any knowledge then it's too soon to start your photography business. If you have knowledge of photography it's likely that you will have the equipment or some equipment anyway. But just how do you turn this into a business without spending any more money? It may be possible, however having no money makes it very difficult. Below have gone through many things on starting your business with little or no money and what the alternatives are.

Starting a new photography business is very exciting however there are lots of practical things you need to think about when setting up. It's common for people to spend at least 10 to 15,000 to set up a photography business, especially if you are looking to run a studio. So how do you trim this down to virtually nothing? Everything I say below assumes that you would have some equipment like a camera and a tripod and at least some lighting ideally. If you've been doing photography for a while then you would have at least a DSLR camera and tripod.
How to Start a Photography Business With No Money
I'm a big believer in starting with what you have and working from there. Starting any business without money is not the best of ideas. Then neither is waiting for the right moment as that will never come. There will always be something you haven't got or need or something in the way, so now is a good time.

I learned very quickly to find ways and means around paying for things. It is surprising how much help is out there when you look.

To invest nothing in your business is almost impossible. So, when you do get money in you have to decide where it goes. For instance, if you go and take photos you need a car and you need fuel or you need public transport or to only taking photos near to you. When you decide that you want to start a photography business that it's very likely that you will have had some experience in taking photos and have lots of photos that you can use.
15 Things You Need To Start a Photography Business Today
You need the following:
Camera.
Lenses.
a tripod.
a computer plus software.
Laptop
Possibly a tether depending on how you work.
Props for some types of photography.
Portfolio.
Internet access and skills.
Transport.
Experience and skills.
Business skills.
Administrator skills.
Website with own domain name and hosting.
Phone.
What You Need to Start Your New Photography Business if You Have No Money
Below I have listed the things that you can do if you want to start a photography business with no money.

What do you need to start your new photography business if you have no money?
Finding money to invest in your business if you haven't got any.
Things that people pay for that you can get for free.
Make some money so that you can it reinvested into your business.
What can you get for free?
What can you do cheaply?
Where to sell your photos without any cost to yourself.
Where to learn your skills for free or cheaply.
Networking.
Learning about the business side of things.
Learning about the internet and photo processing side of things.
What do you need to start your new photography business if you have no money?
Find Money to Invest In Your Business If You Haven't Got Any
While there is a lot you can get for free. Realistically a business without any money doesn't last very long. You will need to have some money.  So unless you have some savings to live on getting some for my money from somewhere would be a priority. There are several ways to do that.

Get Business Sponsors
You can get businesses to sponsor you. If you want a business to sponsor you, you'll have to show them that you can do something that benefits them. This can be an extra exposure for their business or their equipment etc.

Get Sponsors online

Many artists and photographers get online sponsors from Ordinary People rather than just businesses. They do this by joining a site like Patreon. This site allows your fans to support you via the subscriptions paid in return you give them extra services or courses etc.

Loans
You could look into getting a small business start-up loan for your new company. Usually, to do this you need a very substantial business plan. In the UK there are start-up loans for small businesses That are funded by the government.

For the USA this article on best business loans is a good source of information to start.

Business Startup Grants

A great place to start this business start-up grants. You might need to do some digging to find a suitable one. They're great because you haven't got to pay back any money.

If you're in the UK a great place to start is finance and support for your business via the government.
For the USA there is the Grants 101 website.
12 Things That Other People Pay For That You Can Get For Free
Internet:

Domain name
Hosting
Website

Photo editing software.
Business Training

Tax information
Business Skills
YouTube

Advertising and local business directories online and offline.
Other things.

Business Cards.
Like Studio.
Skill Exchanges.
Portfolio website displays.
Learn About The Internet for Businesses
You are lucky these days, even only a few short years ago setting up a website required web design & programming skills. Now there are lots of options that are either free or relatively cheap. Most people can learn to do them yourself with a bit of perseverance. It's never ideal to do everything yourself as this takes precious time, however, sometimes needs must.

You can get a free domain name if you buy hosting. You can pay for hosting monthly to keep your outlay down.

Save Money with Free Websites
You can get completely free websites including hosting. Most internet marketers & bloggers do not recommend this as you should have your own online real estate, i.e. your own domain name and rent your own website hosting. If you are only setting up a few website pages then it isn't the end of the world. However, you should then buy a domain name as this is more professional and helps your brand.

What is Recommended?
If you plan to have a lot of pages on your Website you can use Free WordPress content management system with a paid domain name and paid to host. You will have a steep learning curve if you do it yourself but lots of people do and there is a lot of support from various courses.

Free or Premium WordPress Templates
With WordPress, you need to have templates there are many free options you can use. There are a lot of arguments for and against the use of paid premium v free templates such as load time etc however you can get perfectly good free ones if you want to save money.
Photo Processing Software
Photo Editing Software
If you have Photoshop already that's fine. However, they have gone over to a monthly payment plan now rather than buying outright. This adds to your cost substantially.

While Photoshop is the industry standard editing software for photographers more photographers are going over to other options like Affinity to cut expense. (If you want to try out Affinity for free make sure you get the right package though as some are for drawing). Many people like Affinity, I admit I didn't get on with it, maybe I didn't give it enough of a chance.

GIMP is open source and Free and a very high standard and almost a comparison for Photoshop. It is very easy to overlook GIMP just because it is FREE that in my view is a mistake.

If you do use GIMP you will need something like RAWTherapee to do your pre-editing and change from RAW files to JPEG. This is instead of Lightroom however not as comprehensive. RAWTherapee is also open source and FREE.
Where to Learn Your Skills for Free or Cheaply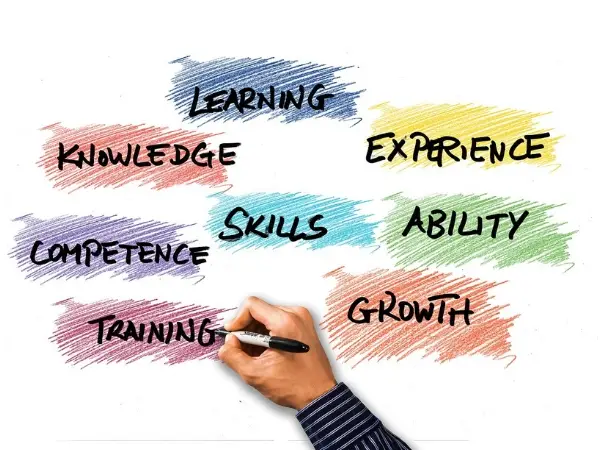 Learn About The Business
Accounts & Taxes
The help available may vary from country to country. In the UK the Inland revenue who are responsible for this area does provide a lot of information online plus they do online courses.

Use a spreadsheet rather than specific accounts software until you can afford it.

Business Skills Courses
You may find that there are free courses that are funded in your local area. There is a wealth of knowledge online on Blogs that is also free.

There are also numerous online courses that are available. For example, the Open University do free business start-up courses. CNBC has a list of 10 FREE courses you can take online.
YouTube
It's surprising what you can find on YouTube with a bit of perseverance. There is a 24 step guide to creating a WordPress website and basic accounts tutorials.
11. Other Items You May Need
Free Business Cards
It never pays to skimp on business cards as quality shows through, but they can very quickly eat into your profits if you leave them everywhere.
You can get free business cards online at places like Vistaprint, but you do have to pay postage. This still works out much cheaper than just buying the cards. Simply search 'Free business cards' for alternatives.

A Portfolio
You can upload your photos to a portfolio website, some of these like Adobe Portfolio are free. Ideally, you will also have your own website with your photos on it

A Studio
Some types of photography need a studio. This may be a simple Home Studio that you can put in a spare room or a garage or you may need to have customers come for a setting in which case you might need to have a full studio. Setting up and paying for the rent and all other costs for the studio can be expensive especially if you have no money. If you can use the studio from home as this will save you money.

If you can, use space already available to you. If you are renting a home you may not be able to have customers come so if you do need to have customers you may have to have some form of meeting space or office if you're not actually photographing them.

However often you can run a business like an online business from home, so he could take photos at home if necessary and process them if necessary.
Use Skill Exchanges
While not very professional, you can use a skills exchange. This is a great idea whereby you can exchange your photography skills for example with someone who can create a website for you in WordPress. There are many to choose from online and you may even have on locally.   
Make Some Money And Reinvest in Your Business
If you like photography, then it's very likely that you have lots of photos already. You can use these to help you to start bringing in an income. There are lots of places online that you can upload your photos to sell. You can then use this money to pay back into your business for the things that you need to buy.
Where to Sell Your Photos Without Any Cost To Yourself
You need to get money in fast if your business is to last.

You can sell your photos online in various stock agencies like Alamy or Dreamstime.
Pros No upfront costs.
Cons A lot of competition.

Local or Private Photo Libraries Online
You can also ask local stock libraries if you can join them and have your photos with them. This will have the advantage of them being established and your photos more likely to be found.

Free to Hang Low-Cost Printouts
Once you have some money in you can reinvest it into having some fine prints printed and you can get these hung in local restaurants or art shops. You may make sales this way but it is also a cheap way of getting your name out there.
Win a Photographic Competition
If you win a photographic competition the benefits of twofold first you win a monetary prize and secondly, you get lots of recognition to help with business presence. Which competitions you choose will depend on your area of expertise.
Networking
Offline Networking
When you need to network offline there are often lots of network meetings. Some are paid, some are free and some you need to buy breakfast. You'd need to check out your area to see if they are available.

Telephone Networking
It's likely that you will have a mobile/cell phone and while not free these usually include minutes. If you are using a landline some countries have inclusive minutes for that too.

Networking Online
You can network online in Forums, Social Media Platforms & Websites. Also, some areas local business networks have their own websites.