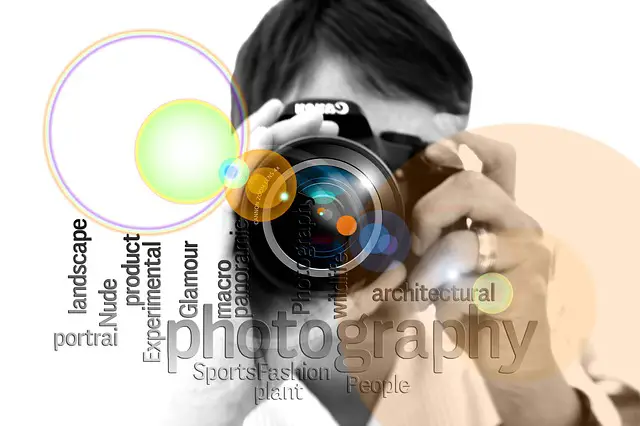 What types of photography can you sell in stock libraries?
This depends on the stock library.  Some are specialist while others allow for all kinds of photos and subjects.
Check out the ideas below it give you some ideas of the choices you have when choosing what photos to sell online.
While some areas are more popular than others whatever your interests in taking photos there is an area for you.
17 Types of Photography You Can Sell in Stock Libraries
Below are 17 types of photography groups that are sold in stock libraries online.
Each category has millions of photos ranging from about just under 2 million to 21 million photos in one popular stock library. However, don't let that put you off as they also sell huge volumes of images as well. And when searching people will normally be more specific which can reduce the search to thousands or even hundreds. For example, strawberries are only about 2,000 but strawberries and cream are only just above 500 photos, add the word bowl and you are down to only 60 photos.
Abstract/Patterns
Abstract photos are always useful.  Searching for them is harder than say a named subject so any keywords you use have to really work for you.
Animals/Wildlife
A hugely popular area for photos both for buying and selling. With so many animals to choose from, there is always something to photograph. Whether it be wild animals, domestic animals and pets or birds.  Getting a quality picture of something wanted but not so often photographed will help. Equally unusual, fun or dramatic pictures of the norm ill equally work. A popular animal picture can command a good price tag.
Backgrounds/Textures
Backgrounds and textures are sometimes photos and sometimes graphics.  They can also be combined with the other areas for example daisies would fit backgrounds and flowers. The more abstract you get the harder the image is to place and be found.
Beauty/Fashion
A very popular area and can range from images of women, clothes to make up.
Buildings/Landmarks
The great thing about buildings and landmarks is that you will have ample opportunity to take photos of them if they are local.  You need to make sure that you can sell them though which will depend on your country and the building.
Business/Finance
People will always need these types of pictures for their websites and articles. The types of pictures can vary greatly with everything from images of buildings, building interiors, people doing business, secretaries, handshaking, and technology to name but a few.
Flowers & Plants
Flower photography is one of the most popular and there are many pictures online.  If you are entering into this area you will definitely need to think outside the box even to have your work selected by stock libraries usually have more than enough of these
Food and Drink
There are many food blogs online that need pictures.  While many take their own of food they have cook it is not always possible.
Photos of Interiors
Interiors can be anything from home interiors to inside great houses or other buildings.
Landscape/Seascape
No matter where you are stunning landscapes and seascapes are always popular, and much needed by travel sites.
Macro Photography
Macro photos are useful to have as close-ups give a different perspective than the normal picture.
Parks and Outdoor Pictures
Parks and outdoor shots can be used for travel, news, and many other things. You need to check if you need permission and permits.
Portraits and People
There is plenty of opportunity for portraiture and depending on what it is it can be used for many different things. These need not be all studio based they can be anything from a homeless person to a monk.  Remember to get a model release for these.
Sports & Action
Sports photography has many niches within it like football, horse riding, ice skating fishing, etc. You could specialize in one area only or pick a couple like different types of horse riding for example.
Still Life
Depending on the license these can be very popular for artists.
The Arts
Great for editorials and other work, the arts range with everything from ballet to music.
Underwater Photography
This is quite a specialist area that will need underwater or waterproof equipment for maximum success unless you are taking pictures of fish in tanks etc.
This is a brief overview to give you some ideas.  I am sure there are many others not mentioned here.  Can you think of any more?
Note: when taking photos for selling always be aware of the laws regarding what or who you are photographing and what your and their rights are regarding the image. You may need permission, for instance, you may be sued if you sell pictures of the  Sydney Opera house unless you pay for permission.