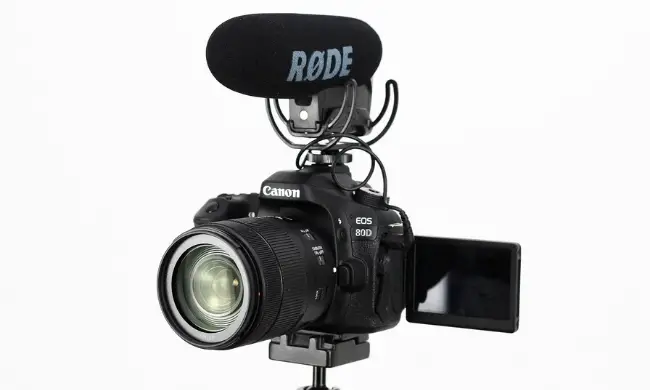 15 photography vlog ideas to help you develop your Vlog in four exciting areas of your business. Whether you want to entertain, inspire, build a following of fans or to educate your audience, you can with a vlog.

Vlogs are a great way to get extra traffic to your website, inform customers of your services, and to generate interest and to brand.

If you're making a photography vlog for your business you need to consistently generate new ideas. If you concentrate on different areas of your business and where it relates to your customer or your viewer you can join you're out constant ideas over a long period. Below are covered ideas in each of those different areas.

What you decide to be vlog about will depend in part on your area of photography and whether you want it as an addition or integral part of your photography business. However, below are some ideas that you can use regardless of your area of expertise.
15 Photography Vlog Ideas
Vlogs need to do lots of different things. They need to entertain, to give inspiration to your viewers, and build goodwill. You can also share tutorials and education. And some of promoting your business itself.
Insights Into Your World
Give insider information about what you're doing. People like to see the behind the scenes clips and insignts into your world.  Give insight on you as a person and as a business.
Tips Are Informative and Fun
Do videos on tips from your area of expertise. Make sure that you are informative and useful. Show your viewers what you mean for emphasis.
Events Have Lots of Potential
Video an event. It can either be an event that you are photographing or an event that you are going to.
Video a Compelling Story
If something's happened in your life or in your photographic day but compelling share it with others. This could be something like poverty in the third world, the story of how you became a photographer etc.
Share something funny with your viewers. It could be you falling into a river if you are a travel photographer. Show your ice cream melted while you shoot if you're a food blogger or photographer or just something that you found humorous.
Show Your Gear
Show the gear you use, the lens sizes and how you use them. Make it simple to understand.

This may be a better idea for some photographers and others. For instance, if you are a food photographer and your aim is to use your blog and blog to each other photographers then share this information will be different from the way you would do it if you were, say a wedding photographer sharing wedding information. Have your audience in mind if you're going to show your gear.
Expose Behind The Scenes Events
People love secrets. Exposing behind-the-scenes give them an insight into who you are and how you work. It also makes them feel that they are being drawn into a secret unknown world.

Share a bit about what you do with how you do it. Don't go into too much detail and somebody else and more detail and others.

Also, share what happens when the doors are closed and people can't see what you're actually doing in your photography.

For instance, if you're a food photographer share how you get your ideas, and your props, etc. If you're a wedding photographer share about what happens before the big day. Do you go out looking at your site in advance for example? If so what are you looking for? Take them there and show them. How do you pick your lenses?
Do a day in a life of one of your photo shoots showing what your day is like the problems the ups and downs.

However, be careful with what you show. Do not show for instance you eating breakfast unless of course, you are either a food photographer or an adventure travel photographer who is eating their breakfast on Everest and it is part of the story.

For everyone else start in medias res. If you start your video in the middle of an exciting activity it will make your video much more exciting.
Client Testimonials
Done well client testimonials can be a great way for people to gain trust in you and your business and your abilities. They need to be genuine testimonials and done in a quality method and also be as natural as possible.
Do an Interview
Interviews are a great way to interact and gain an audience because it's a question answer a scenario. You can either be the interviewer or the interviewee.

We could also show provided they were happy to do it an interview with a prospective client this would help also to show your business process.
Show a Bit About You, But With Them in Mind
Show some videos about you personally so that you give an insight into who you are. People like to get to know you personally.

Be very careful about what you actually show because you don't want to undo all your good work.

Again this builds trust and rapport with people.
Don't Overlook Your FAQs
Frequently asked questions as a great one to do because it should be fairly easy to cover.
There's a good chance that you've already been asked lots of questions from your clients, friends or other photographers. This could be put together in two different frequently asked questions sessions.

All you need to do is to set up your camera somewhere quiet with a good background and save the questions that you've been asked and answered them in brief in an entertaining lively manner.

You can do more than one FAQs session because your clients will be asking many questions then maybe your friends or other photographers that the less experienced.
Show Your Process
By sharing your process you show your proficiency this helps people gain trust in you and your abilities and I understand you better and feel more connected with you.
Include Inspiration Videos
Share videos to inspire your close and general audience.  If you are a travel photographer share some of your locations, if you are a wedding photographer show some still or live footage from your wedding providing the client is happy for you to do that.
Create a Diary
People like to follow what you're doing and keep in touch. The rise of social media means that people expect to see you as though you were a celebrity. It's easy enough to do this especially for a photographer you will have the equipment to hand anyway.

Keep your viewers informed of what you are doing. Give a short regular and I emphasize regular video on your activities. Make a point of posting on a weekly basis if you can. This creates customer interests and rapport, which builds a following.

Make it light and entertaining and easy to follow. Don't make it too long.
A diary also has the added advantage of expectation, if you do a regular diary slot your audience will expect it and are more likely to return if it interests them.