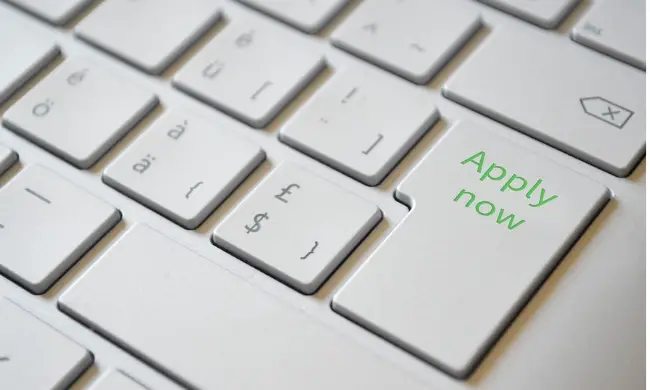 A relevant up-to-date and targeted resume is vital if you want to get a sought after job with as a school photographer with a photography firm. You need to know what to put in your resume and also what to leave out of it. There are lots of things that are specific to your area of expertise that you need to add that you would not add for other types of work.
While most people have had some experience of writing a general resume, what you need to put in a school photographers resume is slightly different. There are some things that you can leave out while there are others that you need to add that you would not put in a normal resume. Below have gone through all the elements of a photography resume for school photographers, what needs to go into your resume and also supplied a sample resume as a general guide.

It's vital to have a resume ready to go for any photography jobs that you are applying for. However, it's also important that for each job you fine tune and change your resume to fit that particular post.
Write A Quality School Photographers Resume
Below I have put an example of a school photographers resume. This is written for an actual job advertised online. It includes what they have asked for.
What Length Should Your Resume Be?
Keep your resume a to one A4 page (letter page) Or the page size that is relevant and Industry standard for your country. If you really struggle with one page you can extend it to two but it's preferable to keep it to a single sheet of paper if possible.
What Font Should You Use in Your Design?
Uses a standard font for your resume (Note: My sample is the same as the website's font) Make sure you use something like Times New Roman or Georgie that is clear and easy to read. Use black writing and a 10 to 12 size font.
Keep Your Design Consistent
Keep the consistency of the design of your resume a throughout period so if you decide to include bullet points for your education, for example, make sure that you include bullet points for your experience and responsibilities.
Include Your Relevant Experience
If they have asked for experience, it's vital that you show this on your resume.
If you're only just out of college you won't have much professional experience but then it's more likely that you'd be going for a trainee job so they won't be expecting as much. Put in any year out training that you've had if you went to university or any summer work experience related to photography instead.

Keep your information specifically relevant to photography.  

Make sure you include your employer's name or if you were freelancing the firm you work for the dates that you were from and too and also a bullet list of your responsibilities.
What Education Do You Include?
You can also include things that employers are requesting in their job advert or the lowest standard of education that's expected by employers. For example, I've put in English and maths GCSE as these are usually requested and expected as a general standard and proof of education by many employers.

Keep what you're writing clear and succinct.
Add Your Personal Data
Make sure that you've put down your personal information and contact details on the sheet and that they are correct.
Show Off Your Core Skills and Attributes
Insert your core skills and attributes that are relevant to the job that you are going for. They should be at the top so that they're easy to see for the prospective employer. You may want to stick only to core skills and put attributes elsewhere this depends on how you prefer to design your resume and what the employer has asked for.
Should You Include Your Hobbies in Your Resume?
I always have difficulty with this one because we were always talked to include hobbies in our resumes. However, in recent years we were told not to include them because employers weren't really interested.
This seems to change the game back to including hobbies. However, rather than writing a huge list of all hobbies which can actually be a detriment to your resume it's a good idea to only include those that are relevant to you as a photographer and in particular in this instance a school photographer or those that are useful conversation starters. Some investigation into your prospective employer's attitude towards this might help.
Do not include too many hobbies because an employee will think that you spend more time doing that than your job.

Examples of hobbies that you might like to include in your resume:

Volunteering in the cat shelter helping to photograph cats looking for homes
Working with disadvantaged children
Children's sports events
Photographing flowers
Extras School Photographers Need to Put in Their Resume
Add Your Portfolio To Your Resume
As a photographer, a portfolio is a vital part of our resume. We can have a physical resume & portfolio a that we take to the interview with us. However, it's also a good idea to include these with your resume a way to do this would be to have a digital portfolio. How you do this will depend on how you're sending your employer your resume.
If you're emailing it you can include your portfolio with it. However, if you are sending a physical copy you either have to send a hard copy of your portfolio or a link to your online portfolio for them to view.

Make sure that your portfolio demonstrates your ability to take quality portrait photos. You could also include photos that are relevant to graduation or prom or even sports photography if the job requires you to do school events.
What to Do If You Have Difficulty Writing Your Resume
If you are uncertain if you've written a good resume a or not or have difficulty in this area you can get help. There are lots of examples online of photography resume is that you can use to guide you.

In addition to online guides, there are people who offer professional resume writing service. It's well worth researching which of these are good quality and using them to write your resume for you and make It shine.

Below are some useful resume writing services:

Sample Resume for School Photographers
Here is an example. You may like to create your own template or use one of the many templates available online to personalize the design of your resume.

Make sure that you tailor your resume a specifically for the position that you are applying for. So much the information will be the same or similar you may need to change the wording or add or remove certain things from it to make it specific to that position.

Spice up your Resume and Include the Information Your Prospective Employer Wants
You want to make your resume as interesting as possible so you want to include wording that will spice it up but still remain through to you and your skills.
A good way to do this is to take words that your employer has used in there advert where possible.

For example:
If your employer is specifically asked for a call organized personality you need to put somewhere in a resume (providing it is true of course)   I am calm when dealing with children and difficult situations. I have exemplary organization skills when processing my photography workflow etc.
Rather than just saying I took photos for this company or I was responsible for editing the photos if you include a catchword in a sentence it makes it sound more interesting or more vital.
For example:

I was responsible for taking outstanding photos for this company period or I was responsible for making sure the photos were high quality etc.

I have exemplary Photoshop editing skills.

This improves your sentence and adds strength to your abilities.
School Photographer Resume  
Zara Wells-Kindt
7 Granite Court, Minions, Bodmin, PH07 0SC, Tel 05872 533650, Email [email protected]

Core Skills & Attributes
Professional Portrait Photography  
(For examples of my work please see my portfolio please visit photocenter.com.zaraKindtphotography)
Experienced with studio setup & lighting
Forging positive relationships with current and future customers
Experienced in working with children of all ages
Flexible, calm and organized
Excellent IT and photography software ability
Relevant Experience
Rainbow Moods Photography
(dates from, to)
Responsible for:
Providing photographic services to clients in a studio environment.
For supporting the customers and creating a positive relationship with them.
Networking for new contacts and rebooking existing customers for future photo shoots.
Little Beans Pre School Photography
(dates from, to)
Responsible for:
Working with children from 6 months to 6 years old working with them to get quality portraits.
Post-shoot editing of photos using professional photo editing software.
Crawford Jones Oxfordshire Academy  for young ladies
(dates from, to)
Responsible for
The portraiture for the school to a high standard including processing, editing, and distribution of the photos to the schools.
Covering a variety of sports events and prom night and graduation as the school's on-site photographer.
Education
English GCSE 7
Mathematics GCSE 6
Photography GCSE 8
International Business studies IB Diploma Distinction
Portraiture & Studio Photography BA Hon Degree 2/1


Additional Skills   
I have good communication skills and I'm excellent at getting the best out of my subjects. I'm also very good at dealing with parents and various school bodies and overcoming any difficult situations etc. I have extensive experience in studio photography and in particular with children from 9 to 15 years old. I am able to make them feel relaxed and to connect with them. This allows me to get high quality, natural poses that their parents love and want to buy.