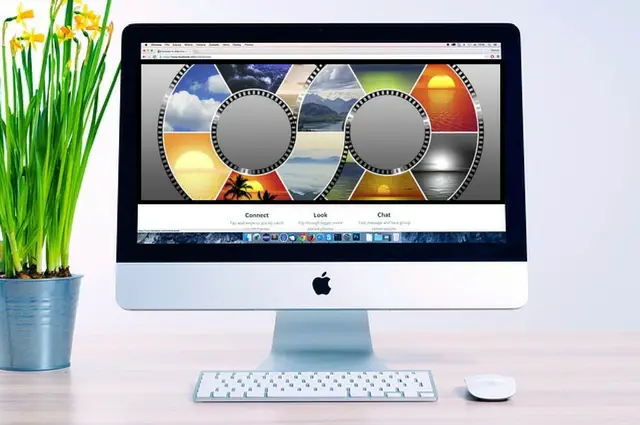 If you want to have your own professional looking website a great way to do it is to learn how to set up a photography website using WordPress.
WordPress is a popular platform used the world over and designed for people who are not web designers to use.  Best of all it is open source so it is FREE.  Yes, you have to pay for a domain name and hosting to support it but it can help you create a great looking site a fraction of the cost you would otherwise pay for a designer to create it for you.  In addition to that, there is also hosting especially designed for photographers.
Most of the stages you go through to create a photography website at the beginning are the same as for setting up any website.
However, some of the choices you need to make are different as your requirements are more specific and different to most general businesses and users due to the specialist nature of photography and that you are using and possibly selling images.
How to Set Up a Photography Website
What is WordPress?
WordPress is a popular and very powerful online open source content management system tool that lets people who are not programmers or designers create their own website. Originally it was designed for bloggers but many websites and shops are also created with it as well.
It is based on PHP and MySQL databases.
Why Use WordPress?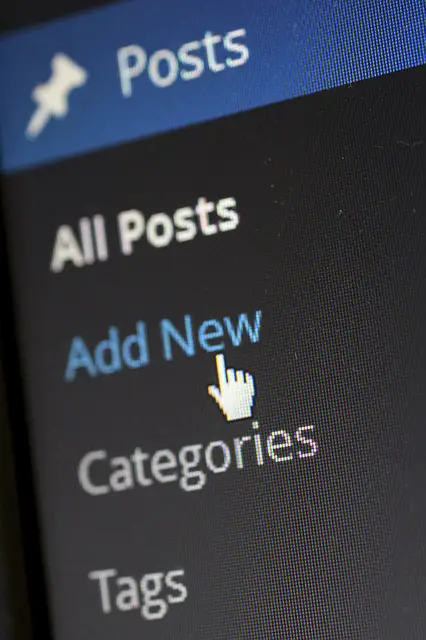 WordPress is very popular and well established and it is FREE.  There are lots of free and paid for themes that you can use to personalize the look of your website.  It is reasonably easy for most people to install and to use even if you do not know how to code and there are a lot of additional extras (both paid and free) that you can add to it to make it do what you want to. If you use the right hosting package/company it is really easy to install it and it can be up and running in minutes. This site uses WordPress.
What are the Advantages & disadvantages of WordPress?
It is a FREE to use an open-source system that is used worldwide. It is well maintained and.
It is well maintained and reliable and updated.
It easy to use compared to other systems and you don't need to be a coding expert to use it.
It does take the time to learn as with anything but it does use WYSIWYG (What you see is what you get) so the need for coding is limited and you can get away without it for the most part.  Once set up you just need to find your way around, create posts and learn to install plugins, and change your theme look, etc. If you can use the net and are ok with Word and emails etc you should be able to learn WordPress.  Also, there will be tutorials, etc that you can use.
Once set up you just need to find your way around, create posts and learn to install plugins, and change your theme look, etc. If you can use the net and are ok with Word and emails etc you should be able to learn WordPress.  Also, there will be tutorials, etc that you can use.
What You Need to Start a Website
To set up your website there are two things that you will need:
A domain name
Hosting
How to Pick a Domain Name
A domain name for your business is essential.  If you already have a business name that makes it easier to choose if it has not already been taken.
How to Choose a Domain Name Extensions  .com, .co, .co.uk etc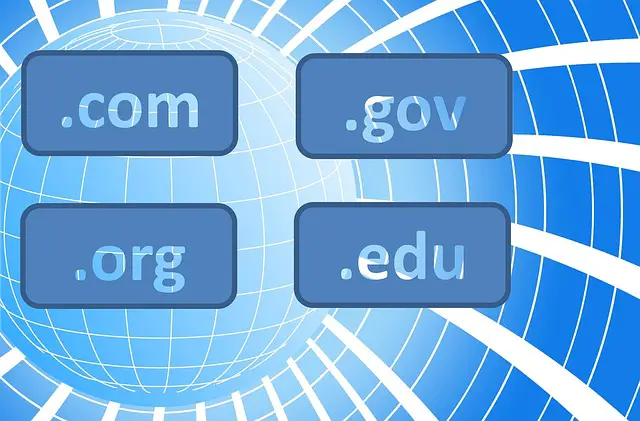 These days there are a lot of endings to choose from because many of the original endings have been taken. The most popular are the COM extensions which are the most used anywhere in the world. If you cannot get that then you could go for a CO which is very similar.
If you are only running your business in a specific country only you may want to use the .CO. (country specific ending ie UK, US, FR, DE, etc) which is the second most used area.
Others that you might like to consider are the PRO (Professional) and the PHOTOGRAPHY endings.
Be careful which you chose though as you don't want your website name to be too similar to a well established one as you may find yourself in a legal battle and having to remove it.
15 How to Choose Your Domain Name TIPs
When choosing a domain name think of the following tips
It will be your brand name so make sure you take time picking it as it will become a very important part of your business.
Do not use odd spelling ie no Zs instead of S's.
Sound it out to see if it sounds OK when spoken
Keep the name simple
Shorter domain names are easier to remember
Avoid using numbers
It should show your business intentions
It should show what you want your business to look like
Keep it memorable
Double check your spelling before you buy it
You don't need hyphens ie Do not use The-cats-paw, use thecatspaw instead or catspaw
If it is taken you can use a different ending but double check who already has it and if you are infringing on any of their rights if you use it
You do not need to use the word the or a, or at, at the beginning if you don't want to
Non-location specific unless you never want to leave the area
Check the words when written together as they may create other words that let's say are not user-friendly lol
Where to Buy Your Domain Name
You can usually buy your domain name with your hosting or you can buy it separately. Often you will get a free domain name as an encouragement to use that supplier.  If you buy your domain name separately from a different company there are a couple of more steps to set up your site.
Buying and Setting Up Your Hosting
Most of the large hosting sites do local as well as international hosting for some countries. If you do not like these then you could pick a local hosting company which caters for your country only.  There are a few things to consider when choosing your hosting.  Here we cover the basics.
Which Hosting Company Do You Choose?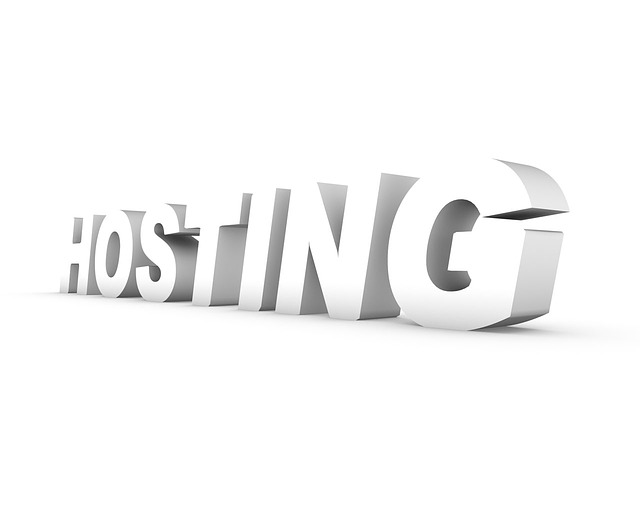 Trying to decide on a hosting company can be a bit of a minefield.  It is one of those areas where the reviews are not much help as often you get many people that swear by a particular company while others say it is rubbish.
But first things first.  You need to know what you will need to set up your site before you decide on a company as they may not offer the service you require.
The service you want
The speed of loading:
Some companies have a better reputation for loading speeds than others.  However, there are many factors that can affect your website loading speed.
Bandwidth:
How much data can be transferred in a set amount of time allocated or rate or data transfer.
Shared hosting:
Most web companies will have a shared hosting option. This is the most popular hosting option for most people.  It is cheaper than the other options.  Shared hosting is where you have your own domain name but you share the server with many other people.
Semi-dedicated server:
This is where there are only a few sites hosting on a single server.  Here the bandwidth and space given to a site will be limited.
Dedicated server:
This is where you get the server to yourself. The main advantages of using this are your server is not shared which gives you greater peace of mind on security and performance.
What Do You Need For Hosting & Photography Hosting?
You will need hosting that is suitable for WordPress.  Most companies will support WordPress in some of their hosting packages as it is very popular. The cheaper ones may not support WordPress or have MYSQL.  If the hosting package you pick has it it will clearly say that it supports it.
WordPress compatible
MySQL databases
Email
Ideally One Click Install
Managed or unmanaged hosting
Reliable Helpdesk support
Photography Specific
The cost of hosting packages and what they offer varies a lot from company to company. By knowing what you need it will save you time and money.
MySQL Database
You will need hosting that supports a MySQL database.  SQL is a Structured Query Language that is an open-source relational database management system (RDBMS).  You will need a minimum of 1 database for your WordPress site and, depending on what you want to add to your site you may need more than that. You can also use MSQL for things like e-commerce, logging applications and also warehousing.
Hosted Emails
Double check that you have emails in your hosting plan.  If not you will need to pay extra for them. It is more professional to have an email with your actual site name so it is worth considering.
Is there Helpdesk Support?
It is a good idea to have online chat helpdesk support. There will come a time when you need some form of help. Most companies will supply this. However, many get really busy and waiting times can be long.
Why Choose a One-Click Install Option?
If you have a one-click install option in your hosting package it makes it a lot easier to install WordPress to your site.  If you don't you have to download WordPress and unzip it or go through several lots of tasks to get it to install.  Not only does this take time, but it can also mean mistakes. If you haven't done it before it is easy to miss something and not know what it is or where it is.  With one click installs you just add a couple of bits of information and press install.  Seconds later you can go to your website and log in. So much easier.
The Difference Between Managed or Unmanaged Hosting
Managed hosting gives you much more support than unmanaged hosting.  When you have managed a hosting account you get help and guidance and they update your server, any pre-installed applications your operating system and also the control panel. Managed hosting is also easier to use on the Cpanel and easier to install unless you have one-click install.
Unmanaged hosting usually costs less because you have less help and no routine support.
What is Photography Specific Hosting?
There are some hosting sites that are designed specifically for photographers (they are also great for artists too).
Should Photographers Use a Specialist Web Hosting Supplier?
You don't have to, there are many advantages to using one though.  They know photography and what photographers need.  They have already set up all the things you will need as a photographer to display and sell your photos easily.
They have beautiful WordPress premium themes with portfolio and also gallery management.  You can have private galleries that are password protected so you can choose who sees them. They also do e-commerce in their package.
Can you do all that yourself?
Yes, it is possible but it takes a lot of time and effort and although many of the plugins (extra add-ons that will allow many of these features) can offer this you will need to do a lot of searching and experimenting to find what you are looking for and although many are free you may find that you have to pay anyway.
How to Install Your WordPress Site
There are several ways to install WordPress. It varies slightly from Host supplier to host supplier and also what applications they use and whether or not you have managed or unmanaged hosting.  Overall it is easy to do and you don't need to download it and install it manually unless you really want to (I'd advise against it unless you are experienced as it is much easier not to).
You Can Install WordPress Manually
You download it and it takes about 5 minutes. You can use one click if your hosting has it in which case go you your Control panel
One Click/Easy Installs Method
Install Via an easy install application like Fantastico or Mojo which are very similar in method
Select Website manager, now you pick the Domain you want to install. And then the directory you want to put it in. Click Next.
Put in your site name username email and password.
Check what you have entered it is right, then click the button to install. Wait for it to finish.
Done!
You are now ready to go to your admin and start using your website.  From your site, you can change your theme and personalize it to your own look and needs, add extra plugins and write your pages and posts, etc.