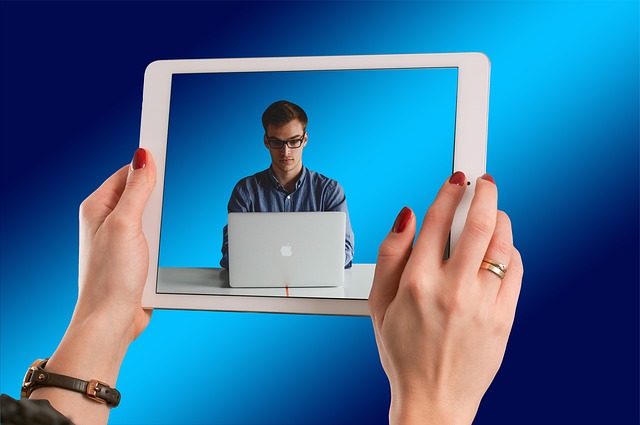 There are many business skills you need to know when starting a freelance photography business either online or offline.
These include things like accounting and administration, legal aspects and tax returns to name but a few.
Business basics are very important.  When I was starting out I often read that photographers bemoaned that fact that although they went into business to be photographers they spent the majority of their time doing other non-photography things in their business.
Pre-internet marketing would have been manual, leaflets and offline. And to a degree, if you want to expand beyond the internet and create a local client base you will still need to do some offline face to face or over the phone marketing.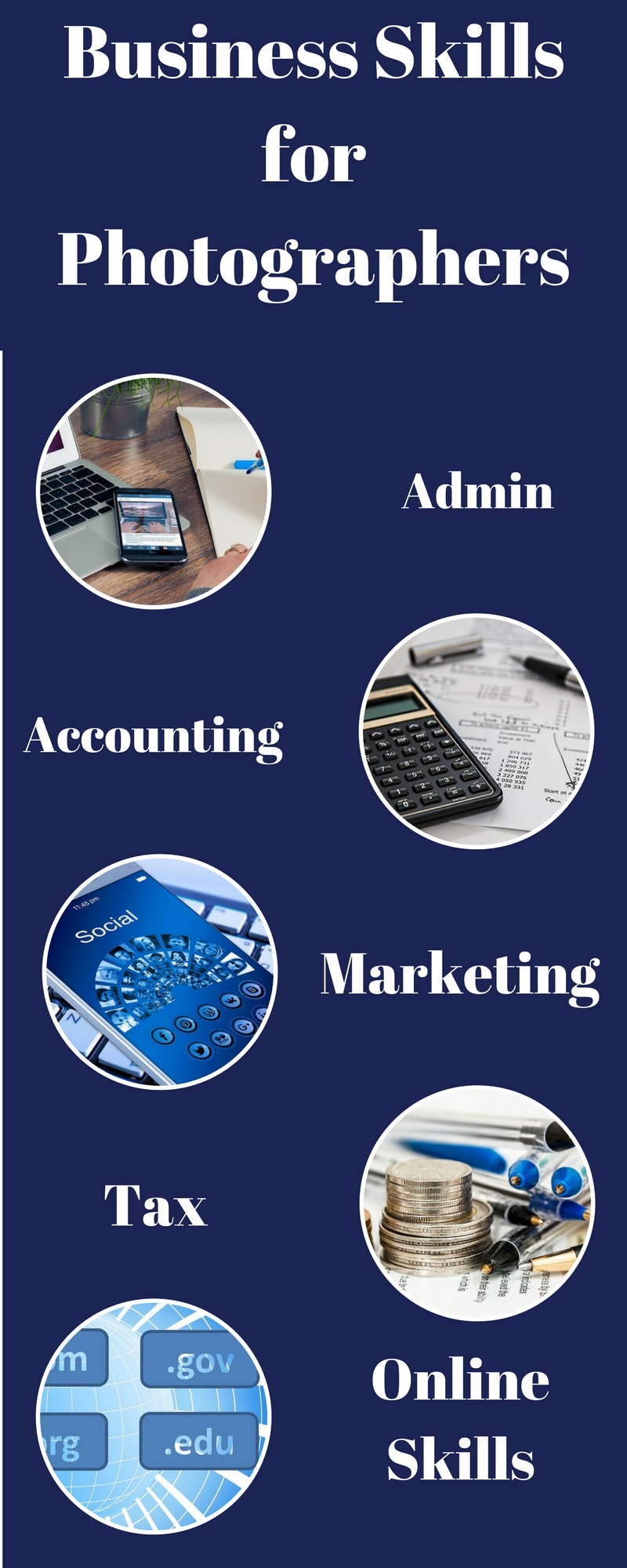 However, these days most people search online first so if you want to do other work beyond stock libraries you will need to have not only offline business skills but online ones as well.
Many of these areas will be explained in detail where needed in their own posts, but here I wanted to go through some of the skills needed with you.
As a small business, you will need the basics and until you are more established or unless you can afford it, you will probably be doing all aspects of the business yourself.
If you can it is best to leverage work to others where you can. All larger successful companies will do that, however, if you can't then you will need to learn these skills yourself.
There are several main areas of running a small business.  These include:
Budgeting & Finance & Accounting Tax
Business Administration
Legal Aspects
Management
Online Website Creation & Marketing Skills
Marketing Offline
Planning
Most of these can be a full business in themselves so having to learn them can take time.
There are also many other things you need to know depending on whether you are employing people or not, such as workplace safety,  customer services, and interview techniques, etc.
Budgeting & Finance/Accounting & Tax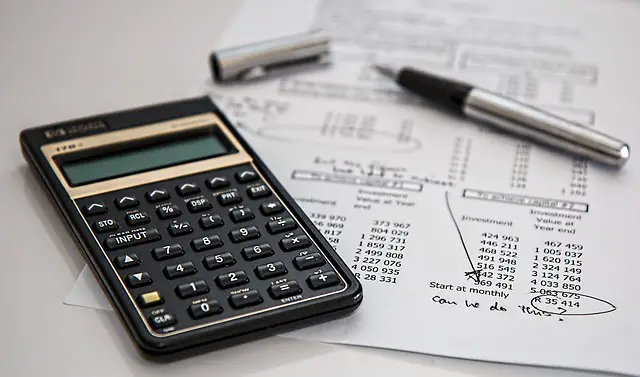 Accounts are best done as you go. You will need to know what can and cannot be classed as expenses.  It may not be as straightforward as you would think. There is usually lots of online advice and government pages that will cover this.
I set my accounts up in a simple spreadsheet with a section for income and another for expenses and set it to calculate it for me.  But there are lots of software that you can use if you prefer, like Sage for example.
Leverage Tip: Get an accountant, if you cannot afford the full services of an accountant you can hire people that just do the end of year accounts at a fraction of the cost. (Note: This service may vary depending on what country you are in) 
Business Administration
Contracts Administration
General Administration

Letters
Billing
Invoices
Phone calls making and receiving
Chasing up
Contracts Administration
I worked in contract administration for several years and they are vital to any business. Whatever you do in business you will be subject to Contracts, whether it be the Terms and Conditions of the company you are selling your photos with, your hosting company or contracts you set out for your customers.
They are vital so that everyone knows where they stand.  If you are selling online it is much easier than if you have your own customers as they are already in place.
General Administration
General administration can take up a lot of time. It is a good idea to set aside time for this as you will need to keep up with it. As a photographer, there is a good chance you will be working from the home office but that doesn't mean you can't get help.
Leverage Tip: Get a virtual assistant to cover your phone calls.  Virtual assistants can also do lots of other things too.  They can do your online research for you, keep your social media up to date, reply to letters, schedule any meetings and chase up outstanding payments. 
Contracts & Administration Leverage Tip: Get systems and letter, billing, invoice and contract templates in place so that you don't have to keep writing the same thing over and over.
Legal Aspects of Business
There are many legal aspects of your business.  You will need to know where you stand legally on them.  It is best to have some idea in advance but you may not know or even think of everything in advance.
Some possible things you will have to deal with as a photographer:
Business to business contracts and agreements (these are not the same as being a consumer)
Contracts
Rights to sell photos of buildings or private/public owned areas
Intellectual property rights
Model releases
Rights of what you can do with the photos you take for clients
Disputes
Fair use of images (US)
Payment of clients or stock libraries
Returns of money
Online and off client copyright
Copyright/Image theft
Different countries laws both for your photos you have taken and what you can do online

Online Website Creation & Marketing Skills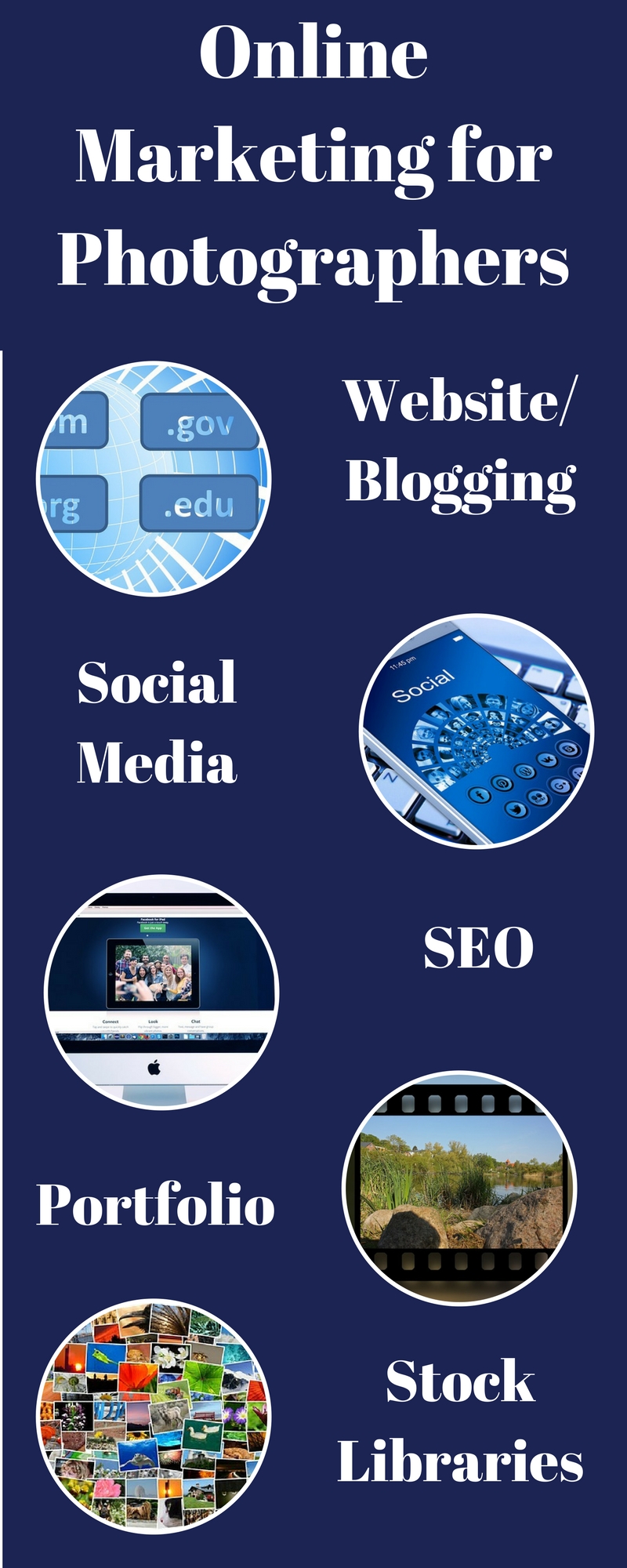 There are several elements to setting up and maintaining an online business presence and getting found and known on the net. These include:
Website/blogging
SEO
Social media
Stock libraries
E-commerce
Portfolios
Website/Blogging
You will need a website. How you set this up will depend on your needs and how you intend to run your business.  You may want your site purely as an online business card, a portfolio site, a branding site or an e-commerce site or a combination of some or all the elements.
Each of these requires different ways of doing things and different skillsets and commitments.
SEO  
Search engine optimization is still essential to the online world. Although it has changed much in recent years and is now much more natural than it once was.
Social media
Social media is vital for any business branding online or just getting traffic to your site. There are many social media sites to choose from such as Facebook & Twitter.  What you decide to use will depend on which you feel most comfortable with and get the best results. It is best to keep to one or two as they can be quite time-consuming.
Stock Libraries
If you are using stock libraries you may decide that you don't want to market in any other way.  Many people do this although many find that it is a good idea to still use other methods of marketing your work.  These are fairly straightforward to use you just need to sign up and create an account and to know what their submission requirements are and submit your work.  You will need a lot of quality photos to make a good living.  You will also need to use quality keywords as well in order to get your work found.
E-commerce
If you want to sell your photos online or want to sell online to offline clients you will need some kind of shop front and payment system on your website.
Portfolios
Some photographers simply use their site as a portfolio display of their work to brand and show potential clients what they can do.
Marketing Your Photography Business Offline
Being quite a reserved person I really struggled with putting myself out there. You need to be able to do this and become well known.  Fortunately, today even if you are working on offline projects you can become well known online if that is your goal.  This, in turn, will help your other projects. The two, in my view, should be combined unless you are purely selling your photos online.
I also discovered you can spend a lot on marketing with lots of promises and no return on your investment. So it is vital that you target any offline marketing as it can get quite expensive.
Methods of offline marketing:
Leaflet distribution
Local newspapers
Local news leaflets
Networking business events
Wedding events
Shop windows or notice boards
Word of Mouth
On your car
Phone calling
Local events & shows
Set up a meeting group of your own as a launch
Business cards or leaflets in shops or other businesses premises
Planning Your Business & Time Effectively
Planning Your Business
A business plan is vital.  You need to set direction and timescales and know what budgets you have for the longer term and you need to break that down and know what you need to do this month, week and day to direct your business and understand where you are in it. If you are planning on financing your business you will need a full business plan to show bankers etc, this will need to be very detailed.
Even if you are planning on simply selling to stock libraries you will need to know how many pictures you need and how well they sell to determine how long it will take you to reach a decent income.
You might prefer something simpler and more practical for your own purposes than the type of plan that is often recommended.
Think of your outcomes and work backward, break everything down into manageable chunks and put a timeline on them.
Time Planning & Management
Time management is a difficult one. As a photographer, you may need to block off hours when you are out early in the morning or for a whole day for a wedding plus pre-wedding visits to see they lay of the land.
It's when you get back to the office that the problems may start.  Working from home has its own challenges.  People do not respect your time.  It is easy to get distracted especially if admin, isn't your thing. Facebook, which you will probably need to be on is very easy to drift away from what you are doing.  Everything online always takes a lot longer than you would expect. Websites may be down.
It's OK if you have an appointment as you are committed to it but at home, you have to be very disciplined.  You have to get up and sit yourself down to do the work day in and day out without anyone directing you.
How I cope with family distractions and demands
My family is always demanding I do this or that and help them with this or that.  I tell them I am working.  I work full time. They say "I understand and respect that. Can you just come over to…" Seriously! That's an afternoon gone.  I start early and have done a lot of hours before they start the demands but sometimes end up doing most of their jobs too over several days.  I read on somewhere not to start this and to direct them to pay someone.  Sounds like a good plan. It must be even harder if your family live with you. It will happen, so it is worth planning for in advance.
A Final Note
Although it is not recommended that you do everything yourself as this is not good business practice the reality often can be that you need to learn a lot of it yourself.  I needed a website, so I learned to create one – manually. These days use CMS ( a Content Management System), it's so much easier.
It doesn't hurt to know all the elements of your business but it is not possible to know everything about all the elements many are full-time careers in themselves.
Some areas may not be relevant depending on your business model while others like tax returns are unavoidable.